A cybersecurity expert explains why we're likely to see more Apple hacks in the future
Aaron Holmes talks to a cybersecurity expert in this fascinating article for Business Insider who describes why we are likely to see more Apple hacks in the future as the company has largely been seen as the benchmark of cybersecurity but since two high-profile hacks in 2019 this illusion has been shattered.
Read the full article here.
ASD to SMBs: here's a plain English guide to self defense
New guidance has been released by the Australian Signals Directorate to support small and medium-sized companies secure their networks against malware, phishing and other risks. In this brilliant article for CSO Online, Liam Tung discusses what steps this advice suggests to prevent the most serious cybersecurity accidents.
Read the full article here.
The Role Of Blockchain In Cybersecurity
There is a lot of excitement surrounding blockchain technology, including forecasts of how it can make messaging and information sharing more secure as well as a useful tool to encrypt critical data for security professionals. Nonetheless, if not properly addressed, the key components could increase security threats for certain applications. Dan Timpson explores the benefits and disadvantages of blockchain and what it means for cybersecurity in this thought-provoking article for Forbes.
Read the full article here.
Another successful edition of the European Cyber Security Challenge concluded in Romania
ENISA confirmed in a press release that Team Romania is the winner of the sixth year of the European Cyber Security Challenge. The team was successful in solving ECSC2019's most challenging and complex cybersecurity tasks, closely followed by Italy and Austria.
Read the full article here.
Boosting Enterprise Security with Deep Learning
Currently, companies continue to be inundated by a growing number of cyber threats as attackers are skilled at targeting, as well as a World Economic Forum survey placed data theft and large-scale cyber attacks 4th and 5th in a list of the top risks in the world. Ivan Blesa investigates what the future may hold for network monitoring in this fantastic post for IT Pro Portal.
Read the full article here.
Cyber security challenge attracts 150 participants to Little Rock over the weekend
The annual JOLT Cyber Challenge for the Arkansas City, Little Rock brought about 150 participants from across the state over the weekend. This brilliant article for Talk Bus reports that organisers have said the Jeopardy-styled, practical learning contest – which informs participants about cybersecurity and technology development – easily surpassed the numbers of the 2018 competition which attracted more than 100 entrants.
Read the full article here.
The Complexities of Kazakhstan's Cybersecurity Landscape: Facing the Challenges
Kazakhstan has encountered various challenges since its relatively recent independence in 1991, which have shown that Kazakhstanis remain willing to work and grow their country in the best possible way. In this fascinating article for CPO Magazine, Olzhas Sativyev discusses how this has prompted the government to introduce the 2022 Cyber Shield Project, which aims to implement a modern system to deter and avoid cyberattacks.
Read the full article here.
Industry Calls for Standardization of CISO Role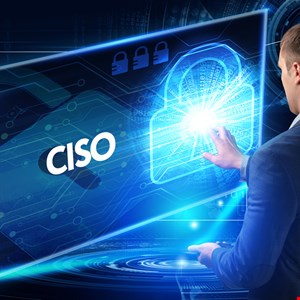 In this thoughtful article for Infosecurity Magazine, Michael Hill explores why cybersecurity professionals have called for clarification about the position of Chief Information Security Officers. This comes after a Cyber Security Connect UK study has revealed that CISOs are being drawn into job requirements beyond their jurisdiction and that the duties of cybersecurity teams inside UK businesses of all sizes are missing in transparency.
Read the full article here.
To keep data safe, companies must recruit more women in cybersecurity, experts say
In this excellent CBC News article, Brandie Weikle discusses how cybersecurity as an industrial sector with a demand for skilled workers has not yet fully explored the potential to get more women into the sector. Weikle proceeds to examine how to encourage more women, and therefore skilled workers, to the sector.
Read the full article here.
Australia shows small businesses how to protect themselves in cyberspace
Soumik Roy, in this insightful article for Techwire, discusses how many Australians do not understand how to adequately protect themselves from cyber attacks. This comes after Australia's home affairs minister, Peter Dutton, reports that cybersecurity events cost Australian companies up to $29 billion per year and last year cybercrime hit almost one out of three Australian adults.
Read the full article here.
Three Lessons For Brands From The YouTube Phishing Attack
As more payments pass digitally between all types of companies and their clients, the ability for hackers to capture information with phishing continues to grow. This is seen in a recent phishing scam that has been reported to have affected 23 million targeted YouTube content creators. Salvatore Stolfo explores what organisations should take from this attack and why a company can be a target, in this insightful article for Information Security Buzz.
Read the full article here.
California Rolls Out Proposed Data Privacy Rules for Businesses
California's Attorney General released a proposal of guidelines from the CCPA that are to be adopted by companies who "mine" or distribute personal data of Californians, as of 1 January 2020. In this fantastic article for the Courthouse News Service, Nick Cahill discusses what this entails for citizens and businesses in California, as they will have the right to know when a corporation has obtained and sold their personal information as well as the ability to refuse advertising companies the selling of the data.
Read the full article here.
After the final episode of the series ' Capture ' was aired on tv, which exposed the audience to the intelligence services world and DeepFake technology through its plot, Professor John Walker discusses what a DeepFake is, how it is used, and what the potential consequences are, for Information Security Buzz in this captivating post.
Read the full article here.
Firefox gets another major security upgrade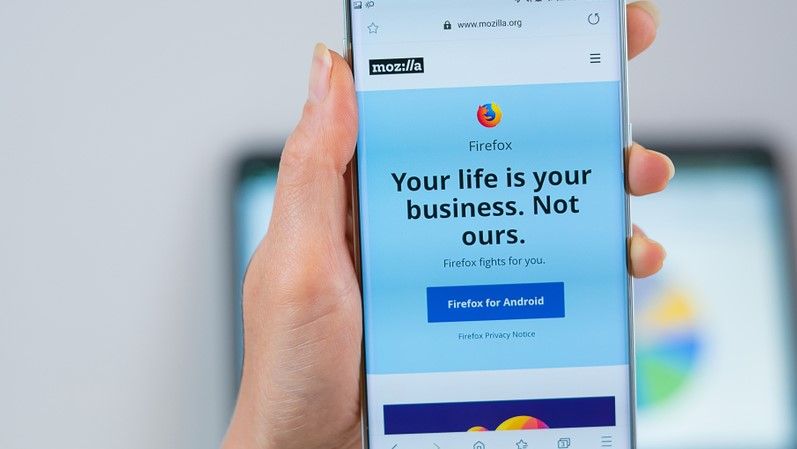 The Firefox-maker announced the measures it has put in place to protect users from code injection attacks in a recent blog post on the Mozilla Security Blog by making its browser more secure. Anthony Spadafora explains what this update aims to achieve as well as other changes are published in this fantastic article for TechRadar.
Read the full article here.
Germany not to ban Huawei from its 5G networks
In this interesting post for Yahoo! Finance, Jill Petzinger reports on how the security recommendations, announced on Tuesday, by the German government for developing the country's 5G networks does not exclude the Chinese telecommunications company Huawei. This decision comes after the company has been criticized by the US with allegations of spying.
Read the full article here.
M6, One Of France's Biggest TV Channels, Hit By Ransomware
The M6 Company, France's biggest private multimedia organization, has been the target of ransomware, however, there was no disruption for any of the company's TV and radio outlets. Experts comment on the significance of properly understanding an attack in order to keep business as usual, in this wonderful article for Information Security Buzz.
Read the full article here.
New platform aims for radical change in how data consent is collected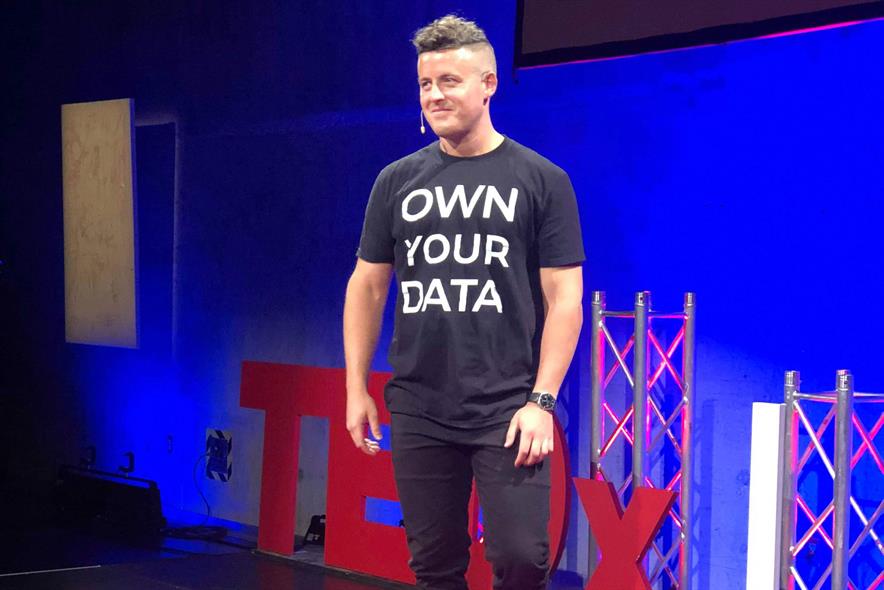 Omar Oakes describes, in this excellent article for Campaign, how a US start-up hopes to redefine how consumers will allow their data to be used. Oakes continues by examining how the company hopes to transform the outdated approaches tech companies and advertisers use to adhere to data privacy laws.
Read the full article here.
Information Security Transformation Aligned to Digital Transformation Goals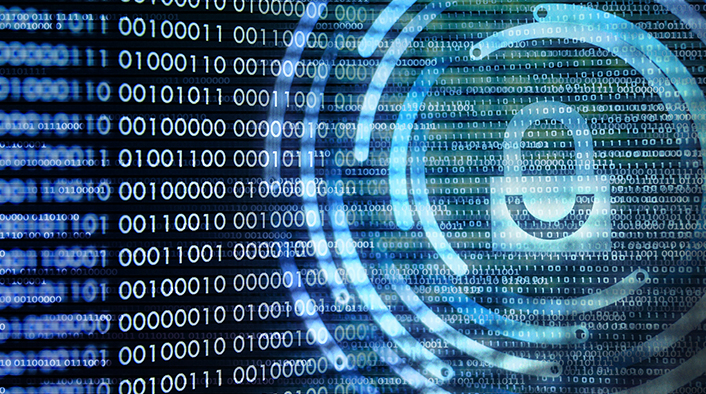 Sandy Silk explores how digital transformation as a buzzword may be reaching the end of its life, in this brilliant article for Educause Review, but the fundamental idea is important and essential for company sustainability.
Read the full article here.
Facial recognition forced on 800 million Chinese internet users
As the subject of facial technology is growing, this latest news from China offers an interesting study on how other parts of the world could be applying it. While GDPR was able to mitigate against the use of facial recognition in a swedish school, Olzhas Sativyev for CPO Magazine has written an excellent article which approaches a huge upcoming change.
Read the full article here.
Experts On "BriansClub" Hack Rescues 26m Stolen Cards
Information Security Buzz has populated opinions from security proffessionals about the hacking of "BriansClub" an underground store holding in excess of 26 million stolen credit and debit card records. To see what these opinions are, look no further…
Read the full article here.